Jack Daley Primary School Grades K-2
3615 West 2nd Street
Phone: 928-348-7240
Letter from the Principal:
As Principal of JDPS, I will take the responsibility of making sure your child's educational experience is one that is rewarding and safe. We have a Highly Qualified Staff at JDPS that takes the time to develop lessons in all subject areas that will be vital to your child's educational success. The 4 major areas we will help our students to develop and achieve in are the areas of reading, writing, math, and citizenship. We feel if our students can gain an understanding in these 4 areas they will be successful students and they will be successful in life. We have great parents that help to enhance the successes we enjoy here at JDPS. When you volunteer you are helping not only your child but every child that's in that class. Thank you for being involved in your child's education and more importantly their lives.
JDPS is one of the top Primary Schools in the State of Arizona and has been recognized as a Highly Effective School receiving an A Rating. JDPS has also been awarded the National Blue Ribbon for its accomplishment in meeting the needs of all students. The staff at JDPS takes pride in serving the students and families of the Thatcher Unified School District. We know that we are not perfect, so we will not become complacent in what we do. The staff at JDPS has high expectations and will continue to work hard to keep our students at the top.
We have an open door policy so feel free to come in and visit with your child's teacher or with me as your child's principal.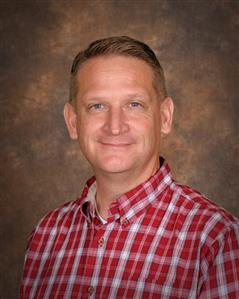 Contact:
Lin Gifford- Principal
Gifford.Lin@thatcherud.org
928-348-7240
Click the link below to be directed to the JDPS School Counselor Page or the Preschool/T-K Page
Calendar of Events for JDPS