EAGLE ONLINE ACADEMY Grades 7-12
Educate, Enable, Enliven, Encourage Diverse Learners
The goal of Eagle Online Academy is for ALL of our Students to be Successful.
WELCOME!
We are excited to have you as part of our Eagle Nation! This page will provide you with the information you need to successfully enroll in Thatcher Schools Eagle Online Academy. We hope to make your enrollment experience a smooth and enjoyable one. If you have any questions about the process, please contact us.
REGISTRATION:
New Online Student Registration Grades 7th-12th
22/23 School Year will open on July 1st, 2022
Returning Students Annual Registration & Information Verification for Grades 7th-12th
22/23 School Year will open on July 1st, 2022
In Order to use our online registration/verification system, a parent or guardian MUST have a ParentVue account.
Please follow the instructions below, specific to your situation, to begin the registration process. Please choose ONLINE when Registering.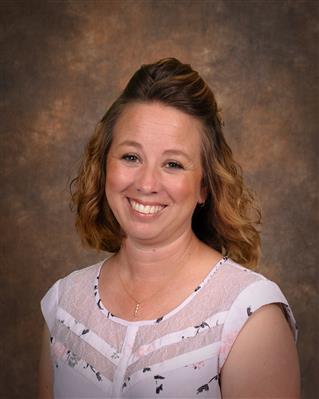 Contact:
Angie Adams
Director of Educational Services
928-348-7200
If you are a brand NEW FAMILY to our district, meaning you have NEVER had a child in our school district before, you will need to create a new account using this link.
Once you click on the link, click on the grey bar below the login button that says, "Click here if you do not have an account, need to activate your account. or have forgotten your password"(see picture below) and then click on Create a New Account and follow the prompts. Once your account is created, use the Online Registration/Verification link to start the registration process.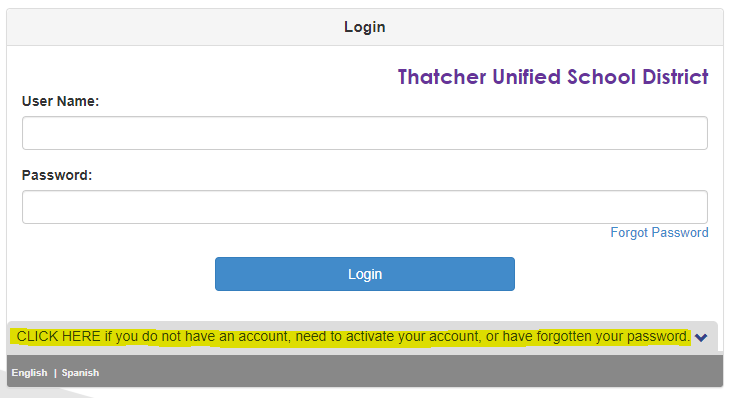 If your student is returning or you have had ANY student in our school district at anytime over the past 10 years (does not have to be the student you are registering now), then you are considered a RETURNING FAMILY* and should use this link to access your ParentVue account.
If as a returning family, you do not know your ParentVue account information or have never set one up, please follow the steps below:
Try using the forgot password link. If you have access to the email address that is on file in our system, you will be emailed your account information.
Updates Coming 2021-2022 School Year
Grades 7-12

Enrolled in homeschool as an AOI student (TMS or THS)

Four (4) days per week remote learning instruction

Classroom attendance received only by students working in Edgenuity for a minimum of 4 ½ hours per school day.

Depending on health safety conditions, students may be required to complete their course final in person.

Edgenuity courses

Core subjects and electives (course offerings provided by school counselors)

TUSD#4 teachers using online Edgenuity Curriculum

Students are enrolled in a minimum of four courses per semester, based on student academic graduation requirements.

Accommodations and support services provided

Social-emotional support

Eligible to participate in athletics/activities/events on their home campus, following in-person eligibility guidelines and safety measures as determined by the TUSD#4 administration.

District chromebooks available per request.

Reliable Internet access is mandatory; not provided by TUSD#4

Breakfast/lunch available following Federal nutrition guidelines

Opportunity to transition to In-Person Model only at semester break

Teachers will contact students regarding the first day of school and online protocols prior to the start of school.