Thatcher School's Nursing Department is in communication with the County Health Department regarding the COVID-19 virus (better known as the coronavirus).
The best precaution to take is WASH YOUR HANDS with soap and water for at least 20 seconds.
Please refer to the below policies regarding illness and when to keep your child home from school.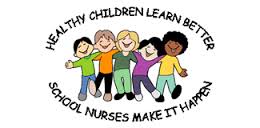 IF YOUR CHILD IS PRESCRIBED ANTIBIOTICS FOR A CONTAGIOUS ILLNESS HE/SHE MUST TAKE THE ANTIBIOTIC FOR 24 HOURS AND BE FEVER FREE BEFORE RETURNING TO SCHOOL.

This is to help reduce the spread of illness.
How to decide if your child should stay home from school
What do you do? How do you make the right decision?
If your child complains of a sore throat and has no other symptoms, your child may go to school. If white spots can be seen in the back of the throat or a fever is present, keep your child home and call your doctor.
A fever is a warning sign that all is not right with the body. The best way to check for fever is with a thermometer, which every home should have. No child with a temperature over 100 should be sent to school.
Do not return your child to school until the child has been fever free for 24 hours without the use of any over the counter fever reducers.

If vomiting or diarrhea occurs, keep your child home until the vomiting and/or diarrhea has stopped for 24 hours without the assistance of over the counter medications.
Conjunctivitis (pink eye)- your child should remain home until given the antibiotic eye drops for 24 hours and no drainage in eye.

It is also a good idea to keep your child home if there is a persistent wet cough, even without the presence of fever.
If your child has lice they must also stay home until they are lice and nit free.