All position openings are posted on this site and at the District Administrative Center located at 3490 West Main Street.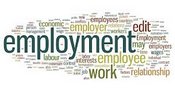 For information about the employment process at Thatcher Schools, or the status of an existing application, contact Veta Estrada at estrada.veta@thatcherud.org or (928) 348-7213. Applicants for substitute teaching must bring copy of certification to district office upon completion of application.

View our District's salary schedules below. Thatcher School District is an equal opportunity employer and complies with all related regulations.