AZ State Testing-Helpful Information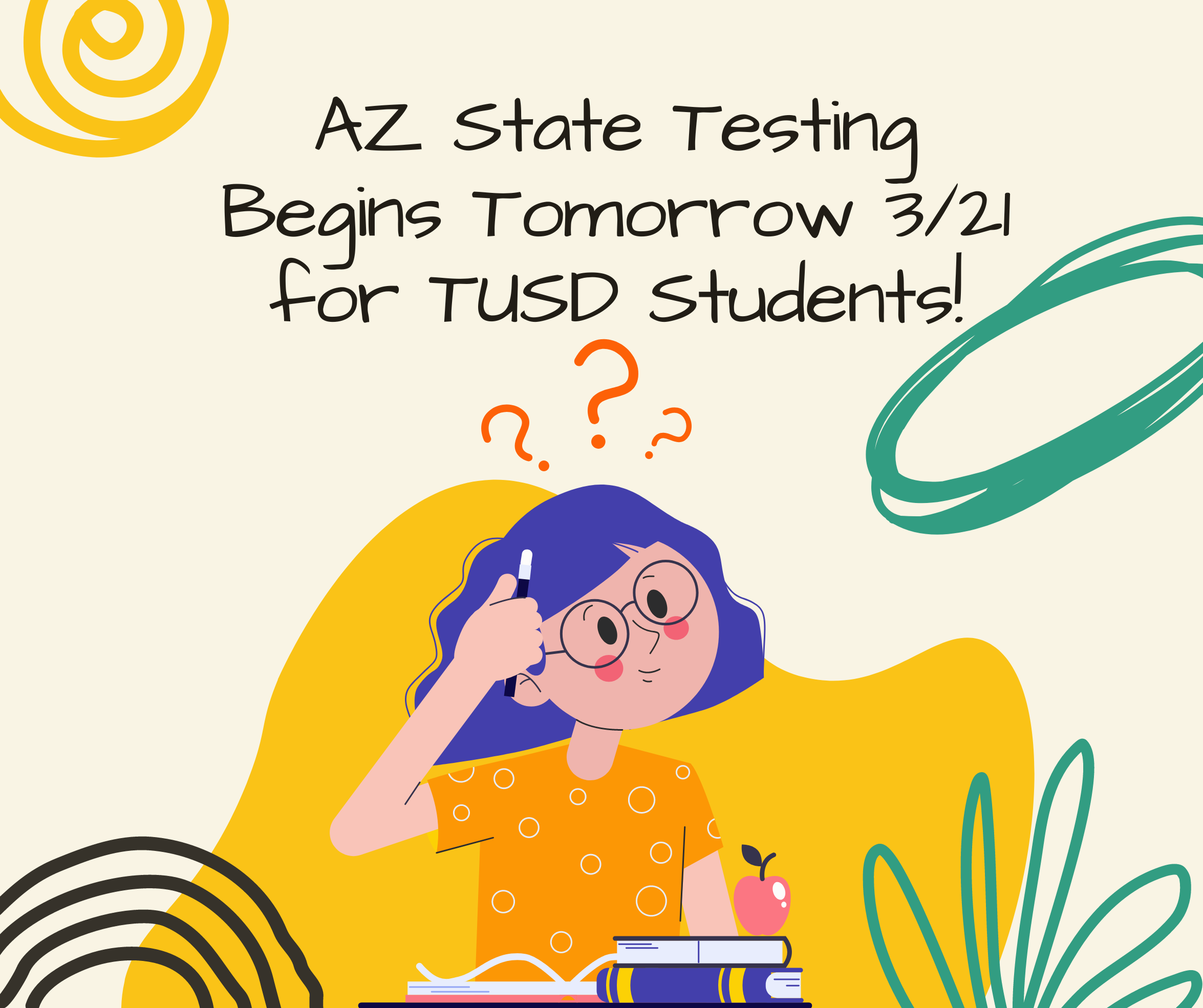 ---
AZ State Testing Begins Tomorrow 3/21 and will continue through April.
This week, and over the next several weeks, your Child will be taking our State's standardized test. Let's work together and make your child's experience a positive and successful one!
Our Teachers have been preparing your students at school.
Here are Some suggestions you can do to help everyday:
* Ensure your Child arrives at school on time
* Have your Child eat a healthy breakfast at home or at school.
* Ensure your Child gets a good night's sleep.
* Gently encourage them to do their best.
As partners in your child's education, we are asking for your help in reminding your child of the importance of taking his/her time and putting forth his/her best effort on these assessments. Several factors have an influence on test outcomes; this may include but not limited the classes your child can take at the high school level. Below are some simple test-taking tips you can review with your child.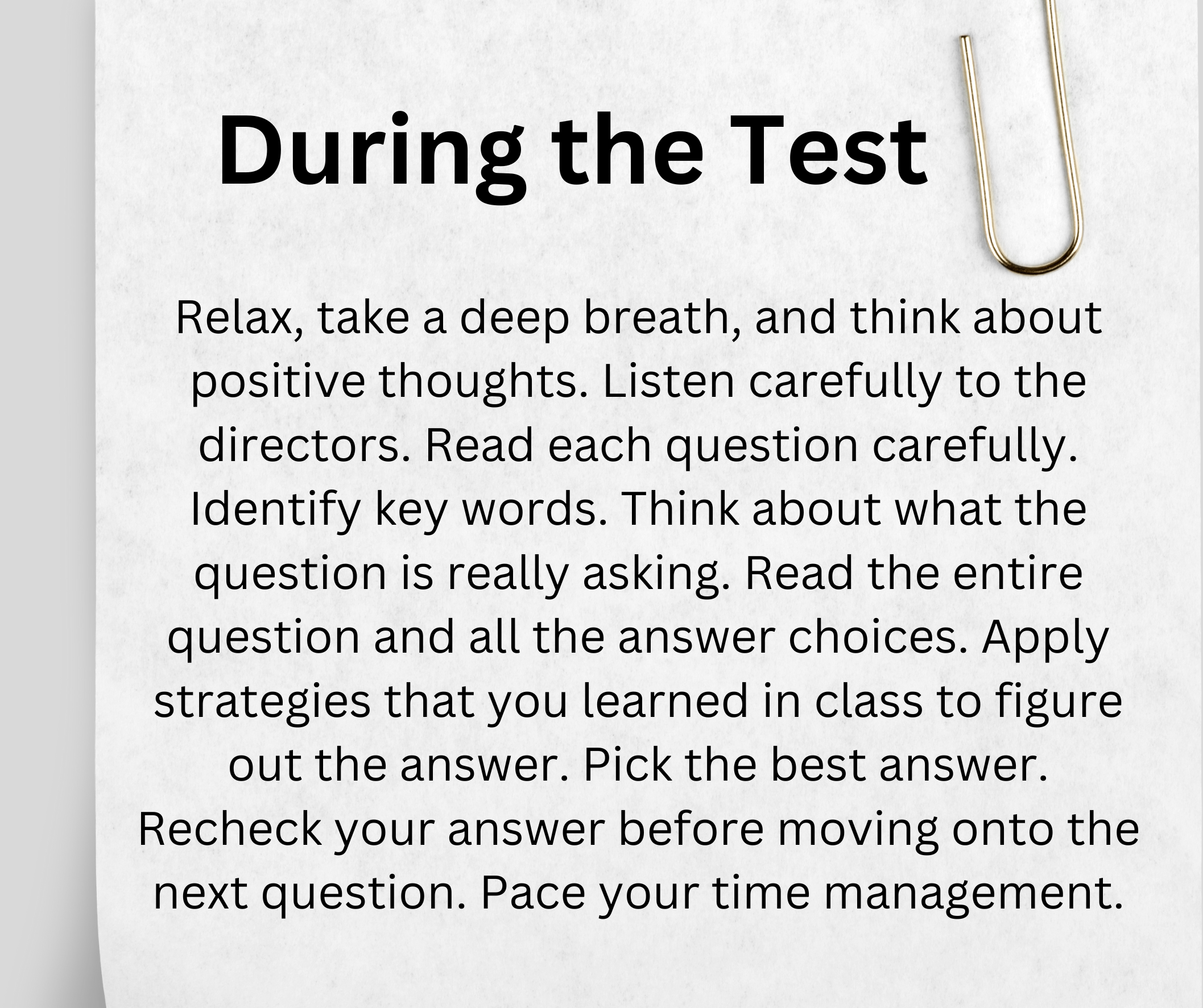 Working together on ensuring our students are prepared is critical to the success of all students. Thank You for your continued support and dedication to your Child's education.