If you Qualify for Reduced Lunch-It will Now be FREE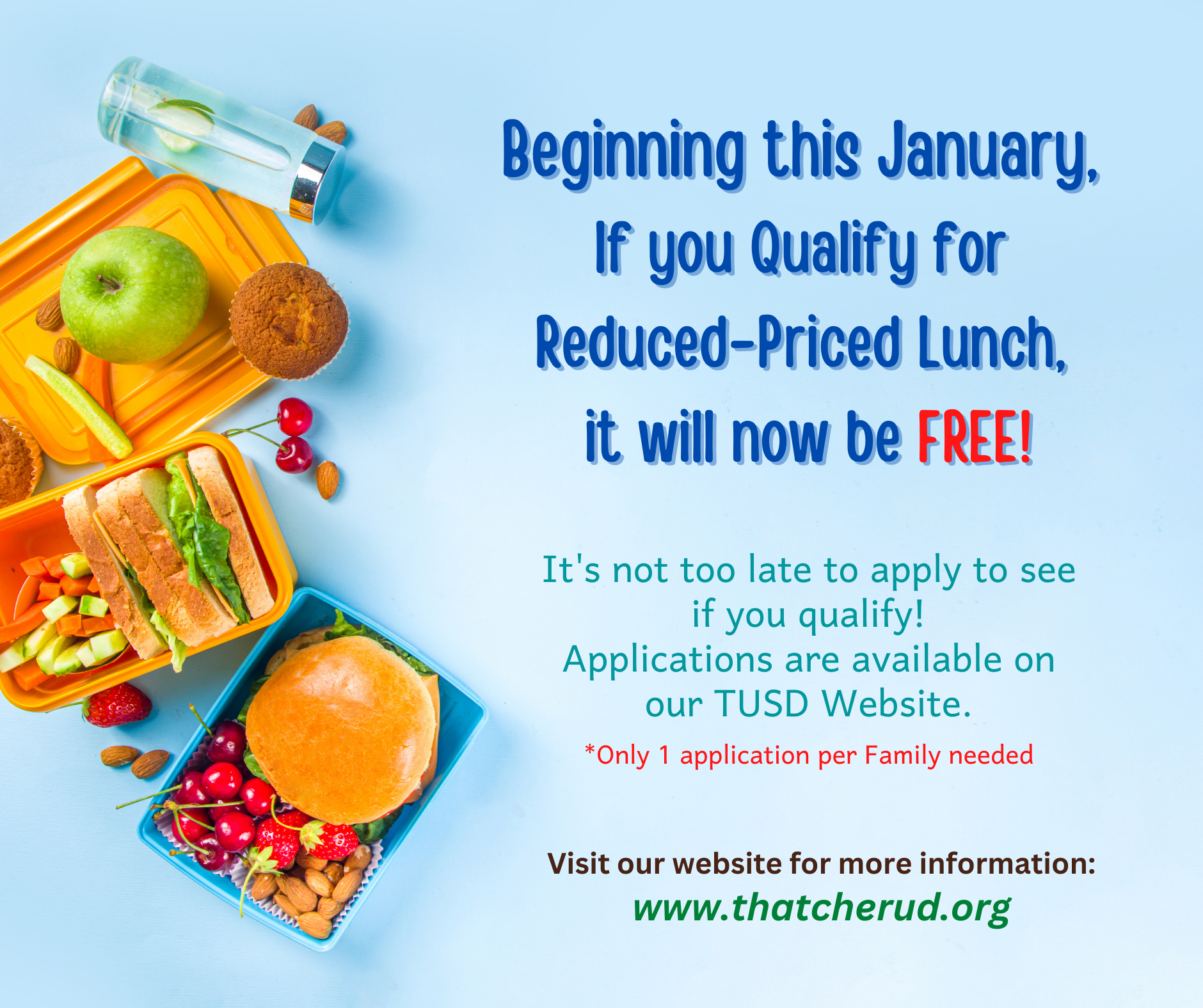 ---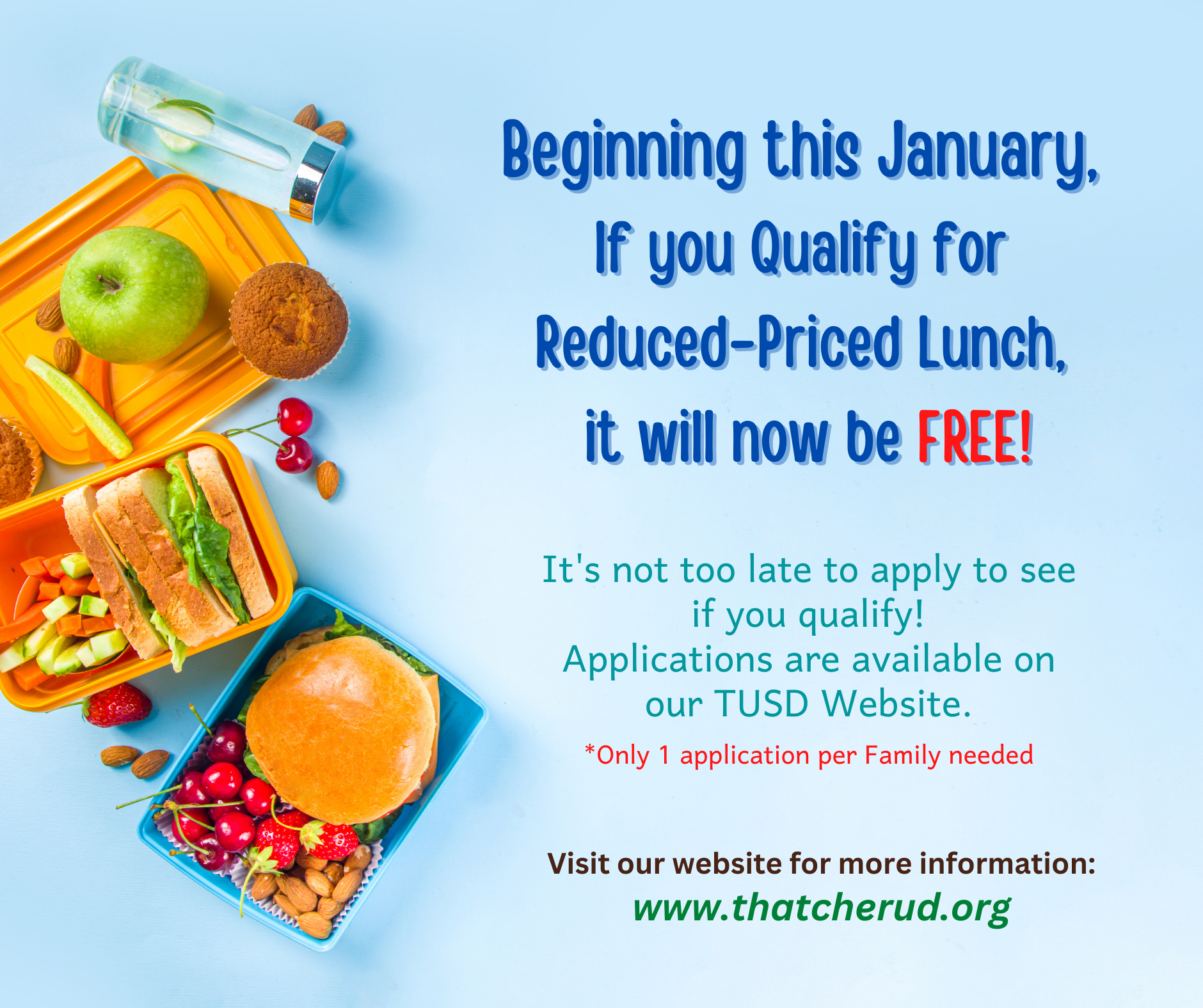 Superintendent Hoffman Announces $6.75 Million Investment for School Meals
Funding will waive reduced-price meal fees for qualifying families through School Year 2023-2024
PHOENIX, Ariz. (December 14, 2022) – Arizona Superintendent of Public Instruction Kathy Hoffman announced that the Arizona Department of Education will allocate $6.75 million in pandemic relief funds to waive fees for students qualifying for reduced-price school meals. Beginning in January, this investment will make school meals free for thousands of Arizona students who do not already qualify for federally funded free meals. The funding will last through the end of the 2023-2024 school year and will pay for over 2.2 million meals.
If you have not already submitted a 22/23 Application for Free and Reduced-Price School Meals,
YOU STILL CAN!
Please only fill out ONE APPLICATION PER FAMILY. Please list EVERYONE that lives in the Household. Make sure to put what school they attend as well.

Click below to Download and Print the Application
Free and Reduced School Meal Applications
If you Qualify for Free/Reduced Lunches, you Qualify for a program to help pay for your Internet at home! CLICK HERE for more Information!