JDPS School Supply Lists 22-23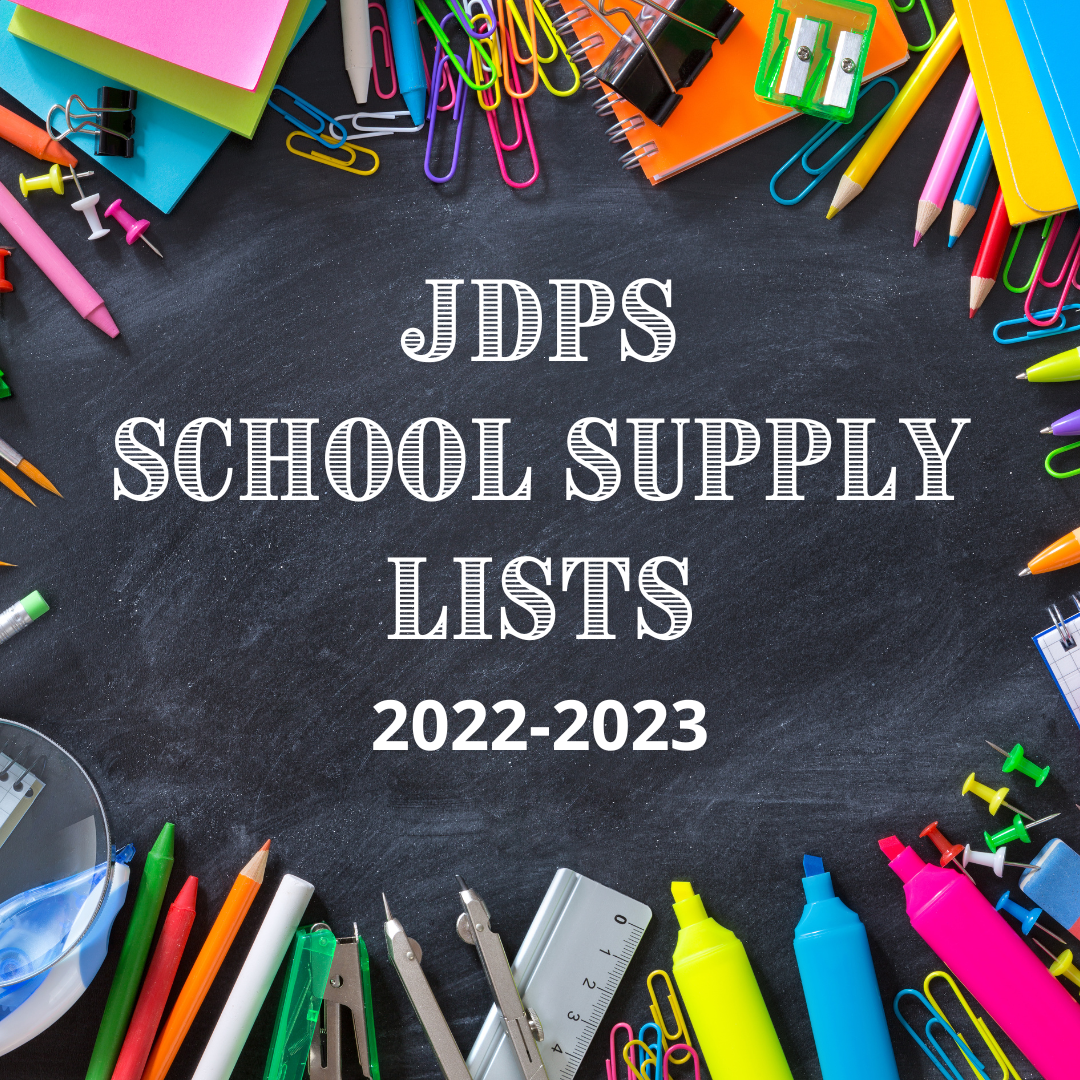 ---
School Supply Lists
JDPS Grades Kindergarten-2nd
Kindergarten
*Kindergarten does not have a school supply list. Kindergarten teachers will purchase all the supplies needed for the year, and will collect a small fee from parents. The fee is collected through the PTO. You will be notified by your students teacher on what that fee will be.
Jack Daley Primary School
1st Grade Supply List
2022-2023 school year
1 backpack (no wheels)

1 3 ring binder (1 inch)

1 pencil supply box

1- 12 count #2 pencils (preferably pre-sharpened)

2 large pink erasers

2 crayola crayon boxes (24 count)

6 small glue sticks

1 watercolor paint tray

1 tub Lysol/Clorox

1 box tissues

2 containers of playdough
Wish List
Expo markers

Class snacks (goldfish, animal crackers, etc.)

Ziploc bags

Large bag of M&Ms or Skittles

Soccer ball, kickball, football, etc.

Treasure box items
Jack Daley Primary School
2nd Grade Supply List
2022-2023 school year
Pencil box

12 count box crayons

12 count box colored pencils

1 pack glue sticks

Scissors

Composition book

2 pocket folder

Reusable water bottle
Donation List
Lysol wipes

Tissue Box

Ticonderoga #2 pre-sharpened pencils (24 count)

Water bottles
No box of markers needed!