Valley Telecom Users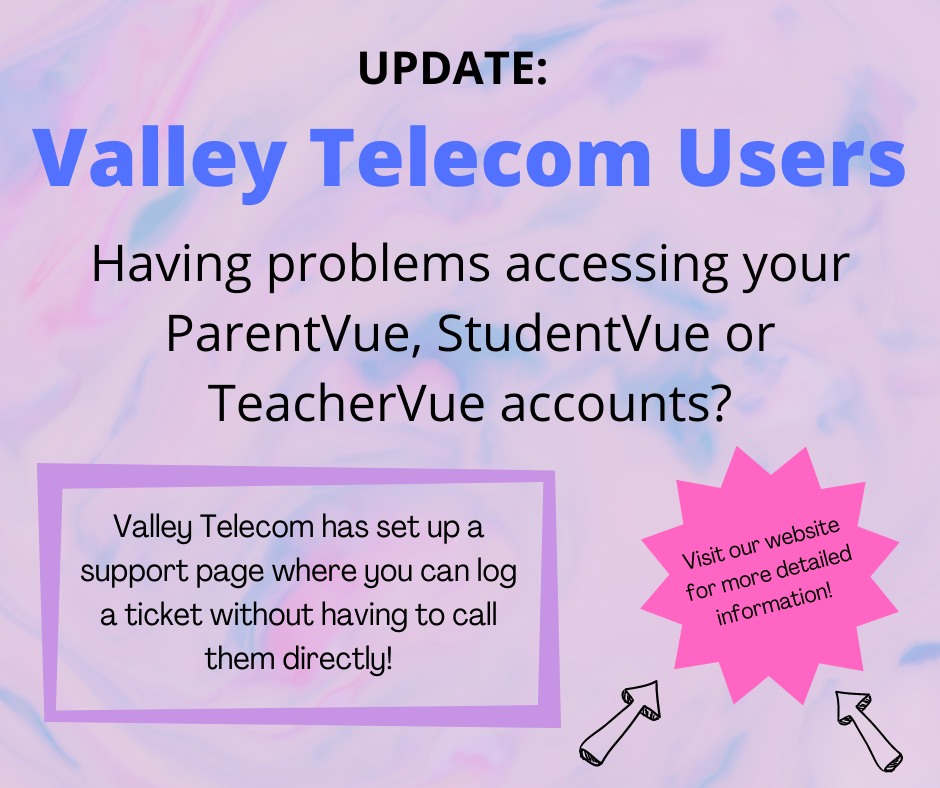 ---
If you are a Valley Telecom User and are having issues logging into your account, the phone number and ticket number that was previously provided is not valid anymore.
Please refer to the following:
From Valley Telecom:
To make it easier for our customers to notify us of the problem, we have developed a notification on our support page: (CLICK HERE) where you can log a ticket and we can fix the issue without you having to call in and reference a ticket number.
If you have SmartHub, our online access portal, and are registered you can log the ticket there. If not, you will need to register first.
*You also have the option of calling our customer service line and let the representative know you are calling in with a ParentVue issue and you will be transferred directly to a Tier 2 team.