TES Weekly Announcements Dec. 12th-15th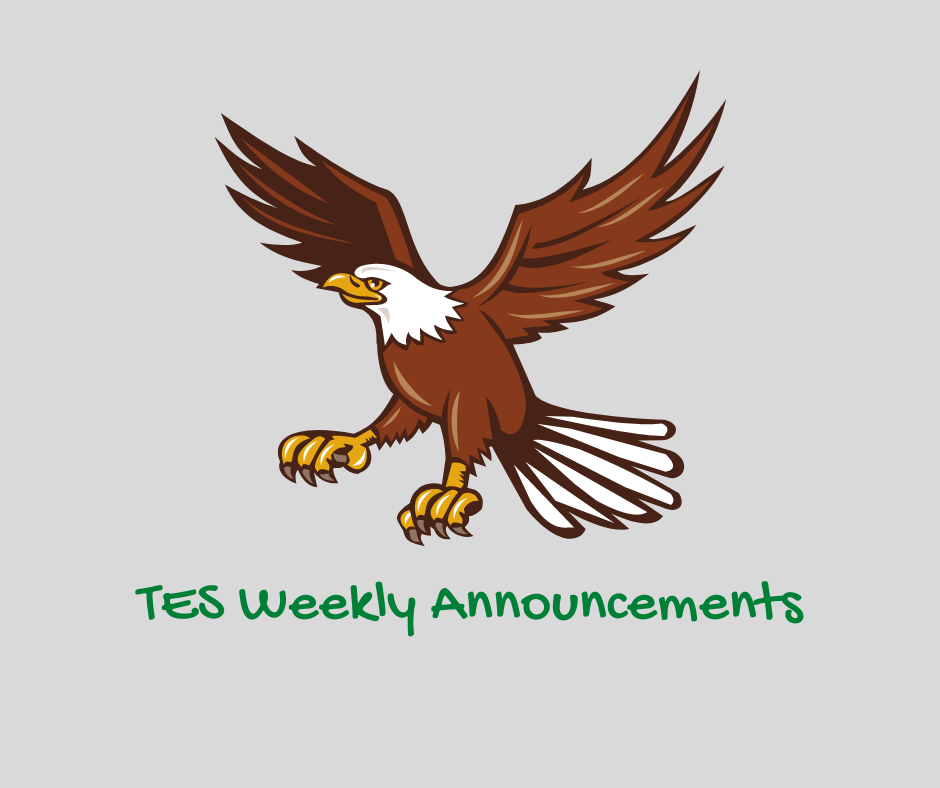 ---
MARK YOUR CALENDARS…
LOST & FOUND- This is the last week to check the Lost & Found items. They are out front of the Elementary building - please come and look for your lost items!!
**Students who have been absent this past week(and missed their test time) will be making up State testing Monday & Tuesday this week. Please contact the office if you have questions 928-348-7250.
December 12-15 (Love of Reading Week - Dress up days below)
12 Festive Sweater
13 Holiday characters (i.e. Frosty, Rudolph, Elf)
14 Holiday Headgear/Socks
14 4th Grade to Festival of Trees
14 Reindeer Dash (around the campus)- wear close-toed shoes/dress warm
15 Long Winter's Nap (pajamas)
WINTER BREAK
December 19 - January 3…..SCHOOL RESUMES WEDNESDAY, JANUARY 4, 2023
Robotics Club will be held on Fridays when there is Re-teach 10 am -12 pmat the MIDDLE SCHOOL Rm 159. Questions? Contact Mr. Carrell at carrell.chris@thatcherud.org.
5th & 6th Grade Band/Orchestra- Questions? Contact hooper.nathan@thatcherud.org
If you have any questions about calendar items, please contact the office at 928-348-7250.
Thank you for your support! Go Eagles!