THS FCCLA State Competition Results!!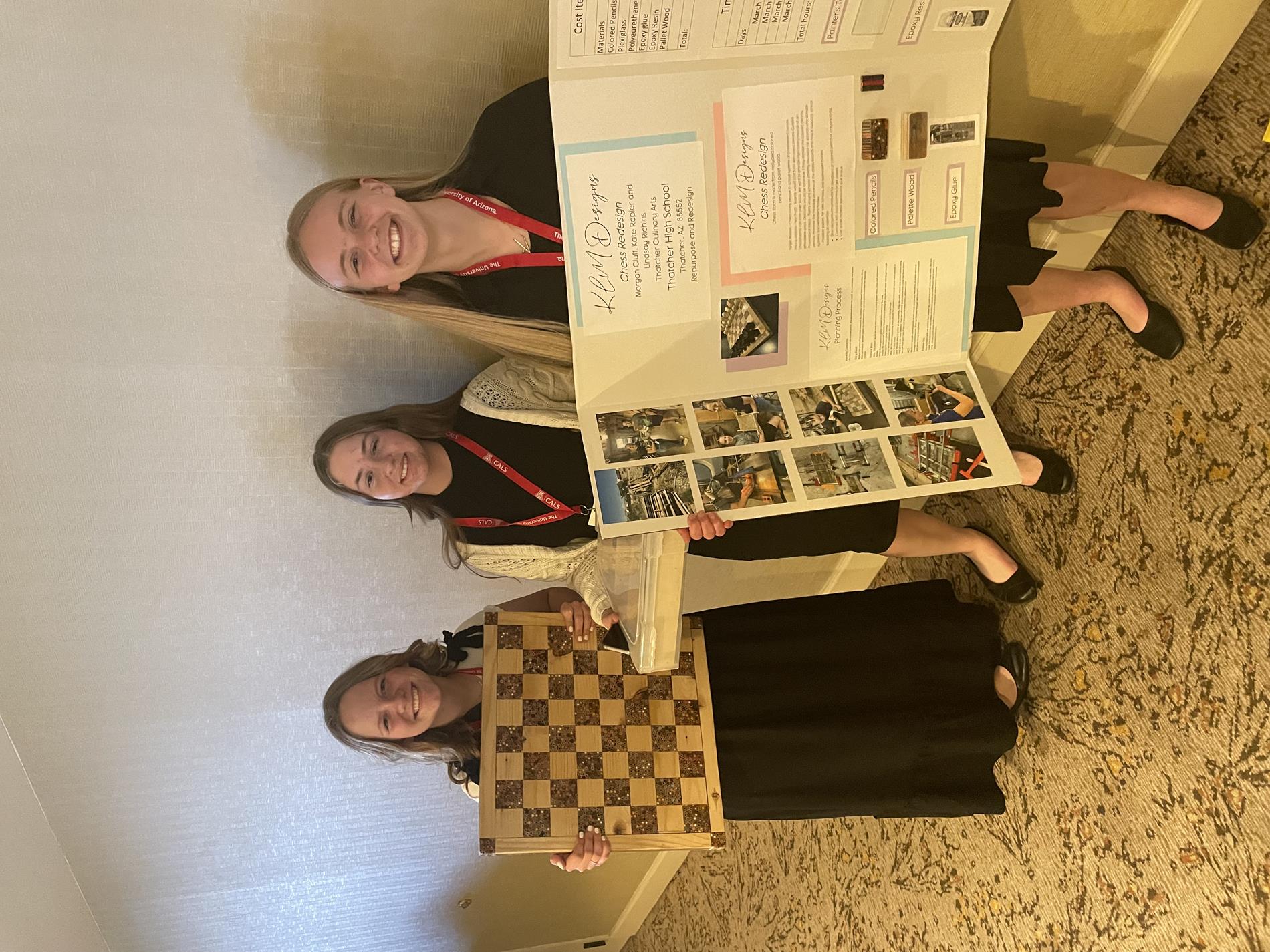 ---
THS Students participated in the FCCLA State Competition this week in Tucson.
Morgan Cluff, Lindsey Richins & Kate Rapier took second place overall and qualified for the National competition in July for their project. They made a chessboard out of old colored pencils and wood pallets. "Repurpose and Redesign" is an individual or team event that recognizes participants who apply recycling and redesign skills learned in Family and Consumer Sciences courses and create a display using a sample of their skills. Participants select a used fashion, home, or other postconsumer item to repurpose into a new product. Participants will create a brand-new product, not simply embellish an old one. However, participants may use additional materials if needed to redesign and creatively embellish the new product.
GOOD JOB LADIES!!
Noah Lambson took second place overall in the knife skills category. Participants had 30 minutes to produce all of the required elements.
a. ½ lb of mirepoix / small dice
b. ¼ cup basil / chiffonade
c. 6 large button mushrooms cleaned / sliced
d. 2 Roma tomatoes, concassed
e. 2 oz portion cup garlic, minced
f. ½ bell pepper, julienne
g. 2 oz portion cup flat leaf parsley, minced
Congratulations Noah!!